The Artaza Palace was built in the early 20th century by distinguished architect J.M. Smith and was turned into a hotel in 1998. Located in the residential quarter of Neguri (Getxo), it has 21 large, fully equipped rooms that were renovated in 2020. What is more, the hotel provides a cafeteria, restaurant, and a lovely patio surrounded by a large, landscaped area.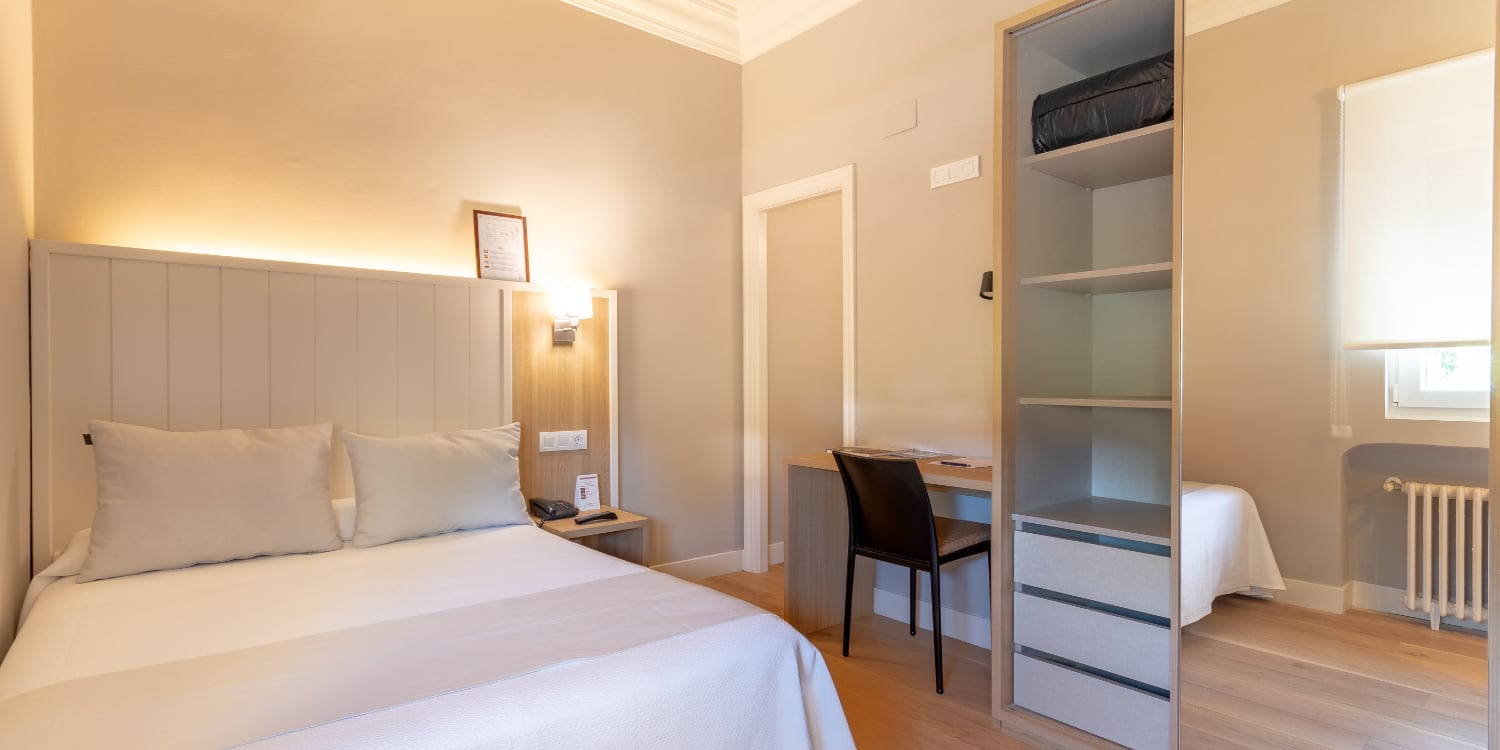 Double Small
The hotel has two double small rooms. They are equipped with a plasma TV.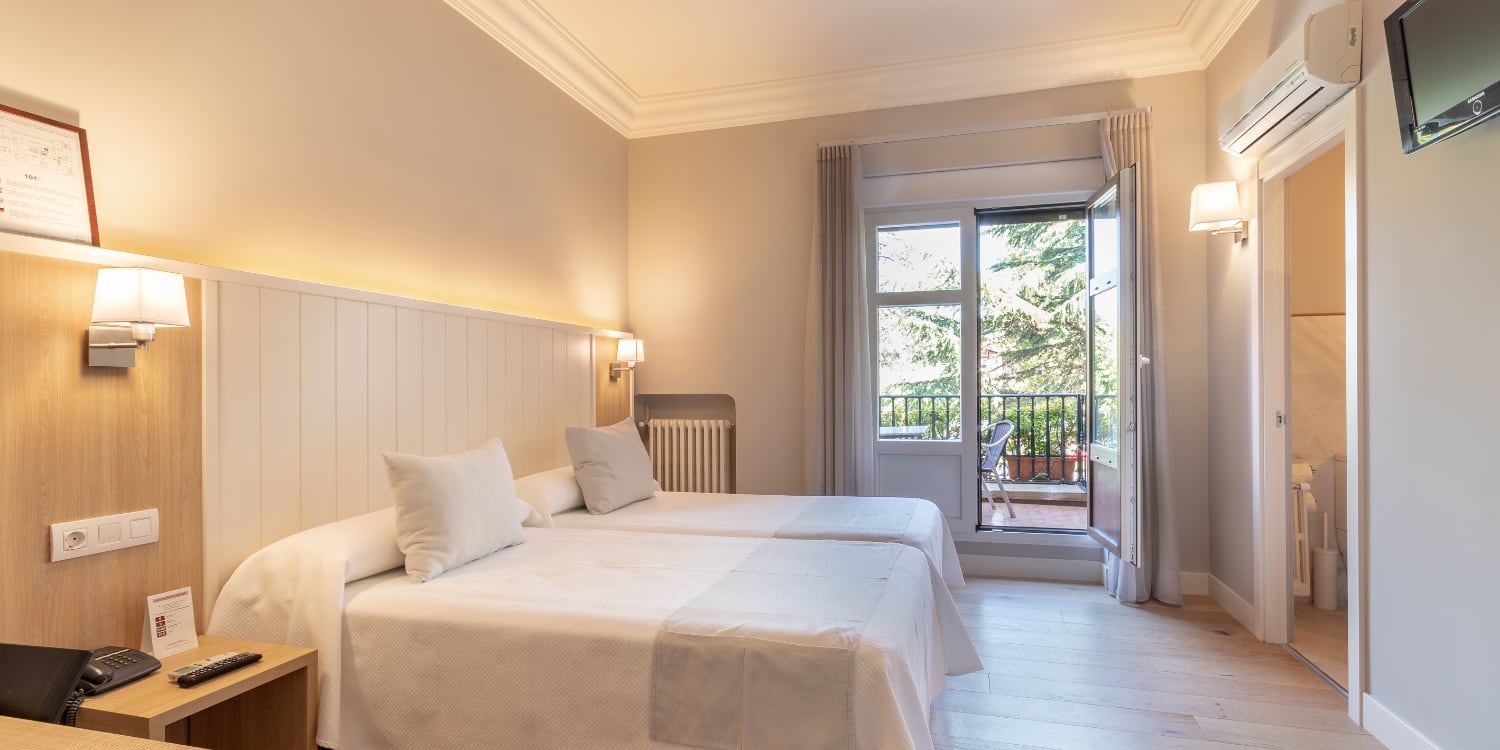 Double Twin
The hotel has 10 double rooms with 2 beds and a large plasma TV.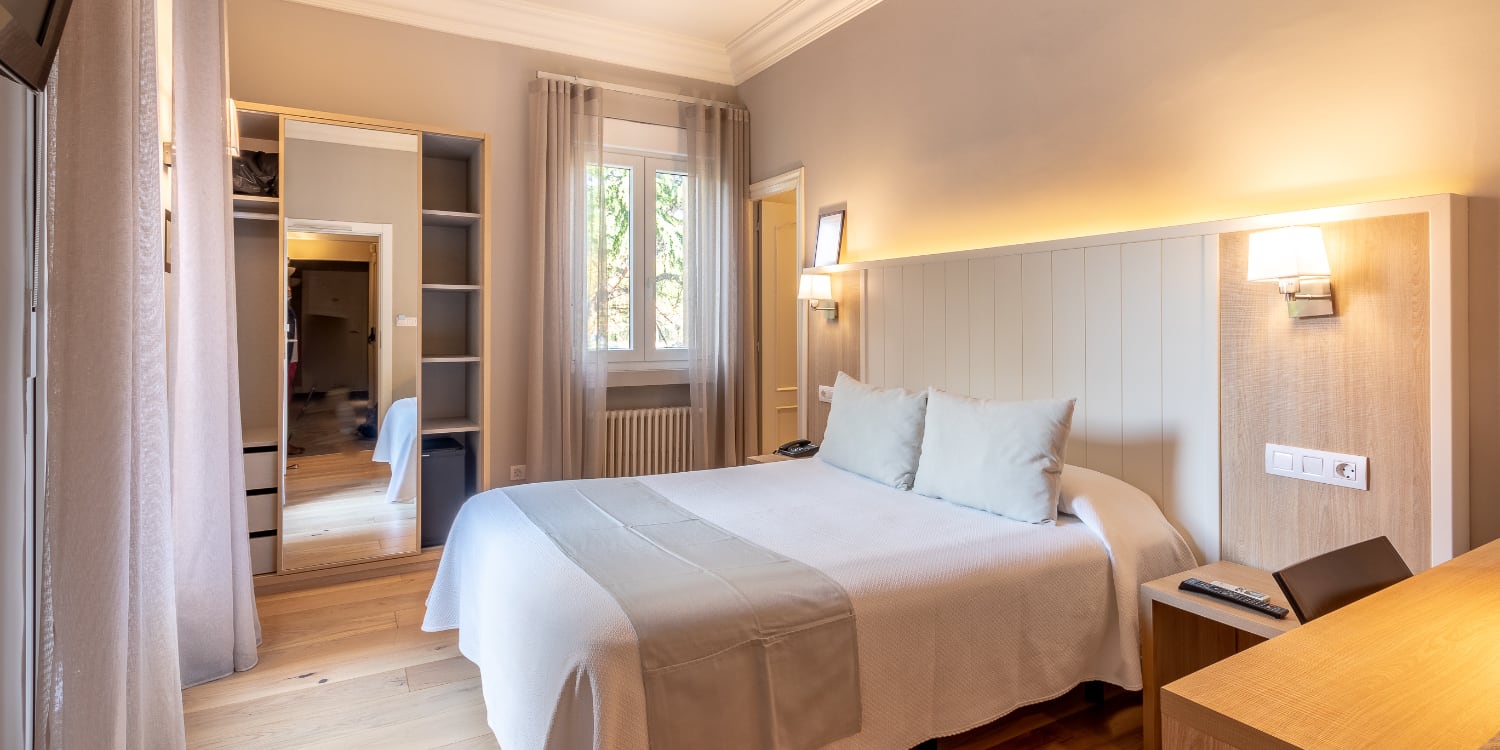 Double Bed
There are two rooms with double beds, measuring 20 square metres.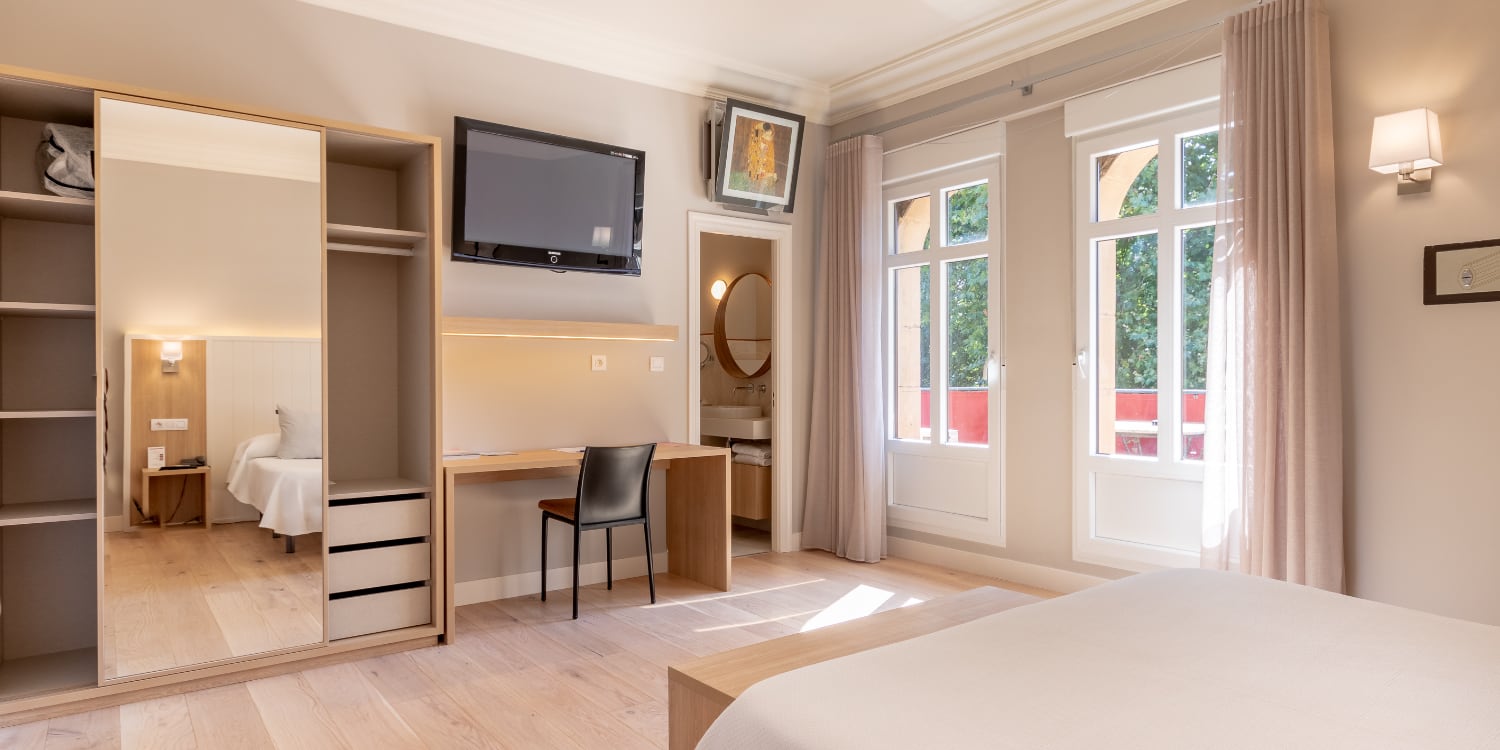 Superior Double
There is one superior double room with a double bed on the first floor, measuring 26 square metres.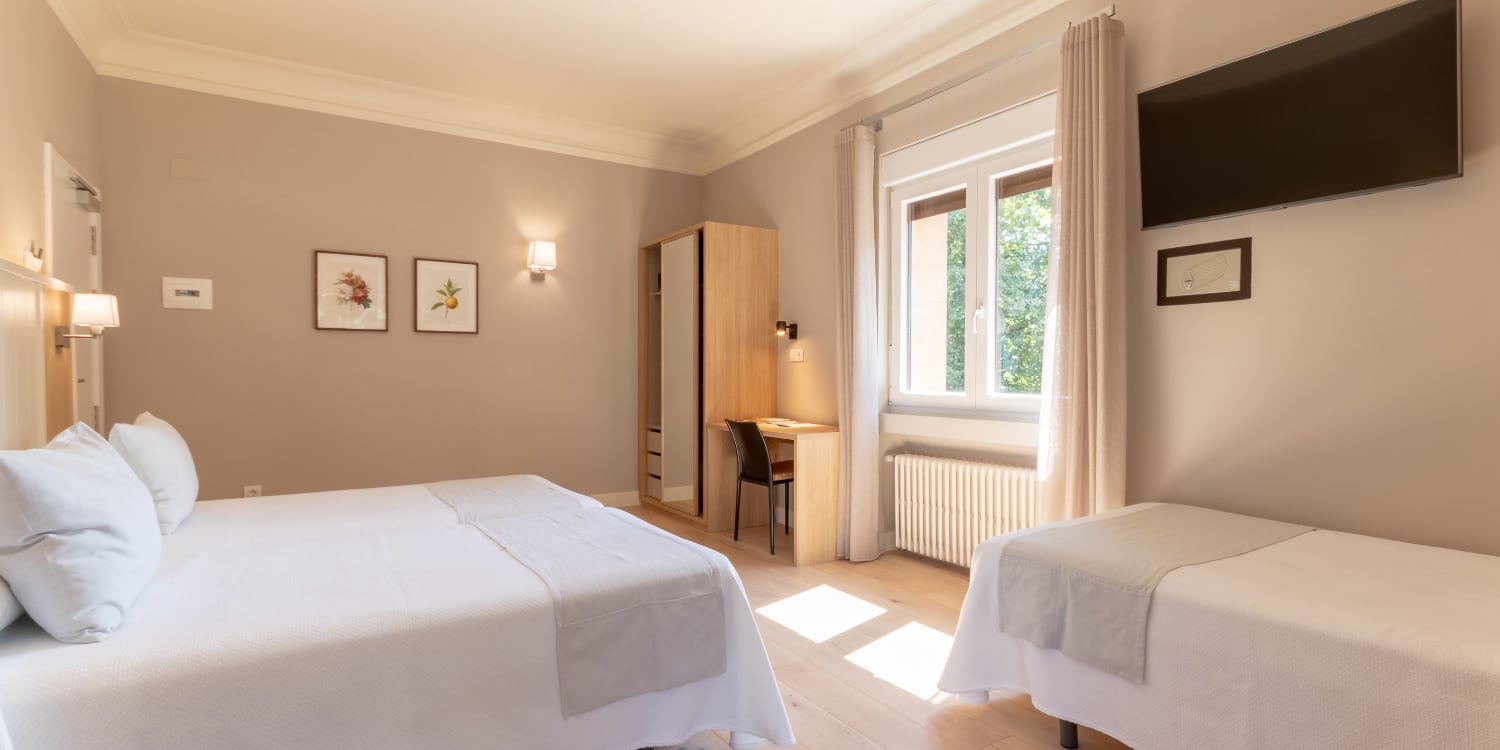 Superior Twin
The hotel has 2 superior rooms with 2 beds, each room measuring 30 square metres.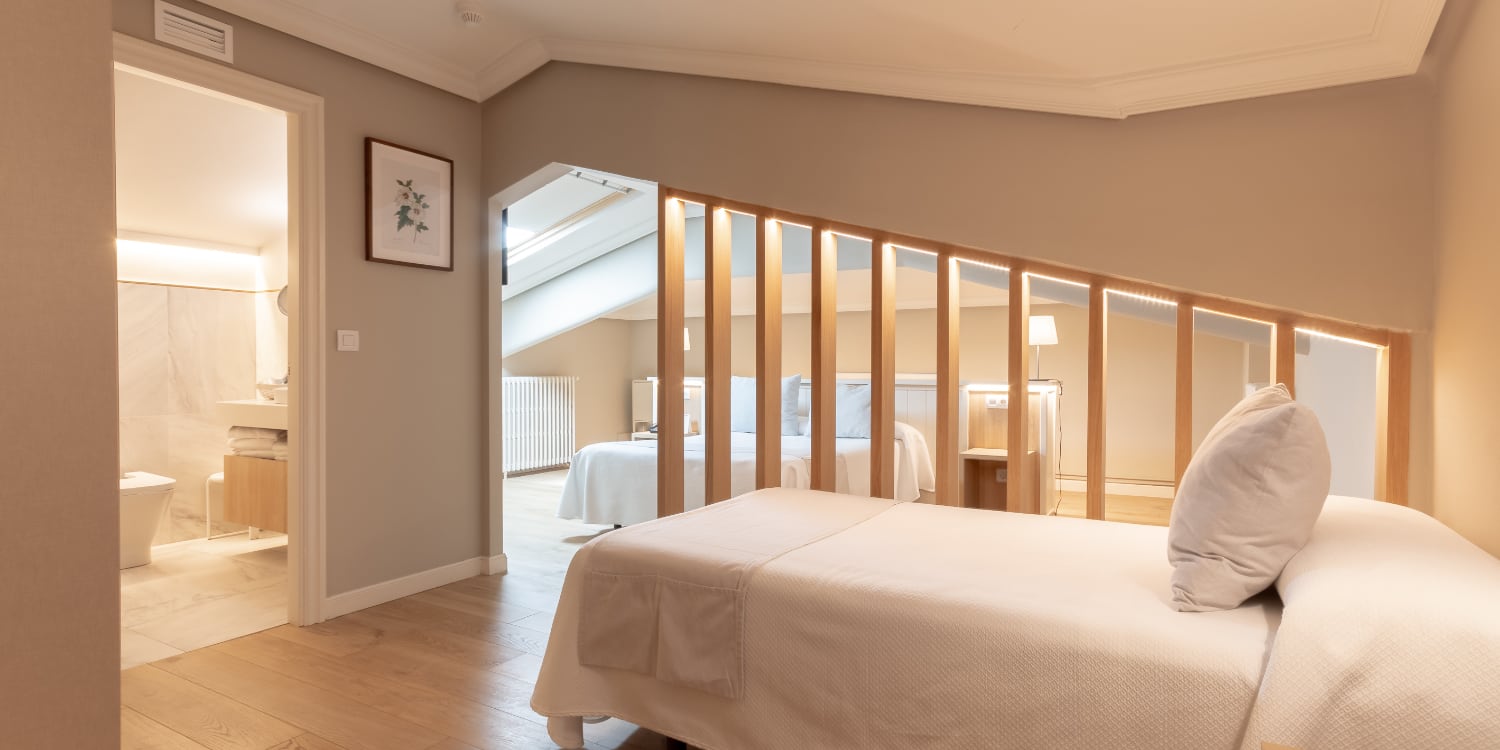 Suite
The hotel has 2 spacious suites measuring more than 40 square metres, with a maximum capacity for 4 guests.